Transition
Transition Lead: Ms Laura Holliday laura.holliday@queenkatherine.org
Transition from Primary School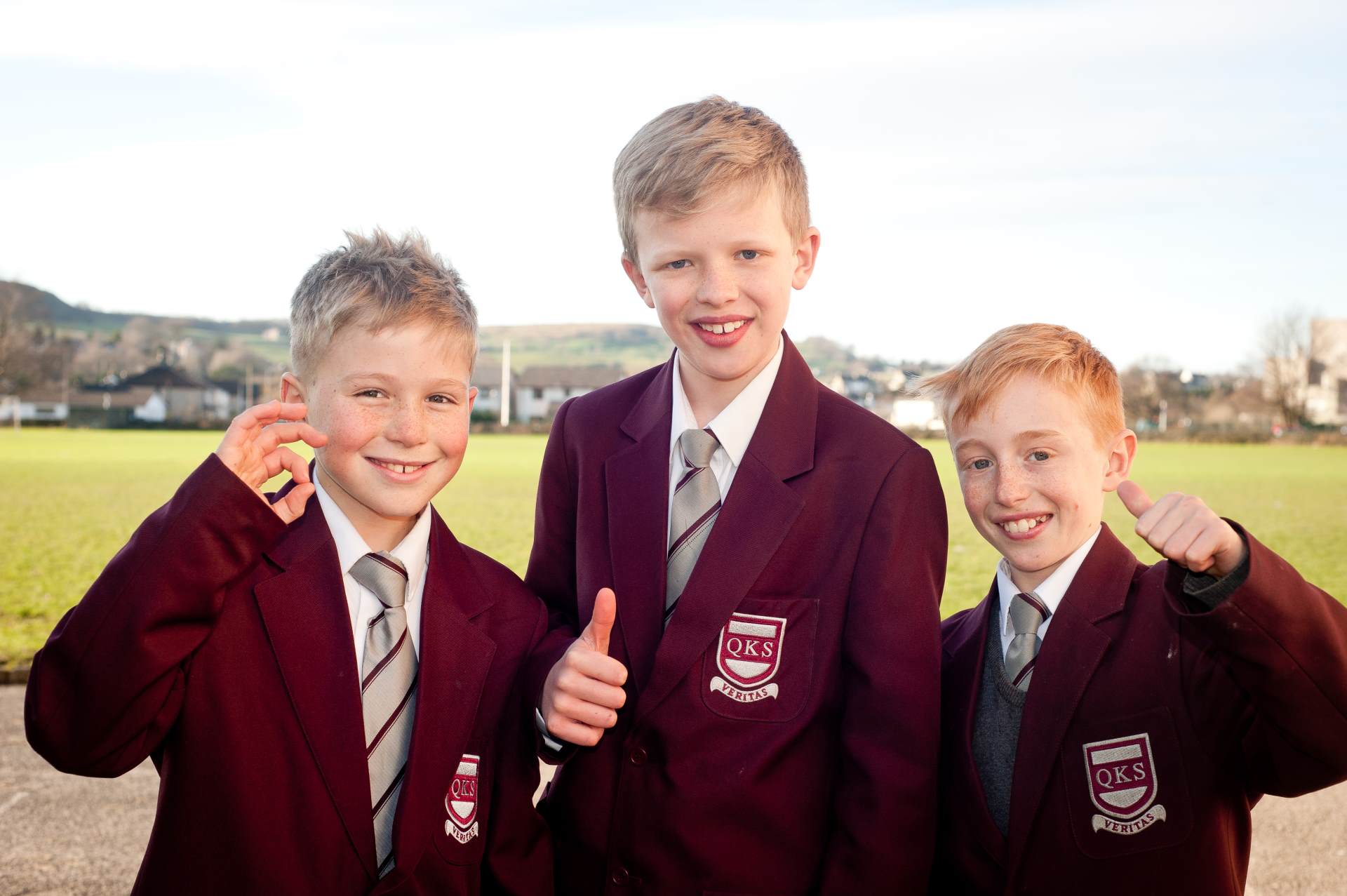 Moving to secondary school is an important milestone in a child's life and it is important to get it right.
It is normal to feel a bit anxious about the transition to secondary school – anything unfamiliar can cause worry. At QKS, we will support your child to become more independent and confident about moving up to secondary school by providing timely information and opportunities to discover more about the QKS community.
Transition Team
Our Transition Team consists of Ms Holliday, Assistant Headteacher and Transition Lead, Miss Kerr, Permanent Head of Year 7, and Mrs Wade, SENCO.
Ms Holliday and Miss Kerr make primary visits to children and staff in Years 5 and 6. Mrs Wade liaises with each primary school's SENCO to ensure children joining us with SEN receive comprehensive support; this may include additional visits by one of our SEN team to primary schools and/or additional QKS visits to ensure smooth transition. Every child's transition to secondary school should be a positive and exciting experience and it is our job to make the process as smooth as possible.
Towards the end of Year 6, and beginning of Year 7, our Transition Team expands to include Form Tutors and additional support staff including: Mrs Fitzgerald-Park, Pastoral Lead and Helen and Richard, our School Counsellors, who support Year 7 students if needed.
Ms Holliday Miss Kerr
Transition Programme
Transition activities begin from the Spring Term of Year 5. In January, primary school children are invited to a matinee performance of our inspirational whole school summer musical. Ms Holliday or Miss Kerr will then visit Year 5 children in March/April in their primary school to talk a little about what secondary school life is like at QKS and then answer questions. This is followed in May by our Year 5 Moving Up Information Evenings; families can visit QKS in the evening to find out more, meet key transition staff and tour our fantastic facilities.
In June, most primary schools participate in our 'QKS Experience Day'. Year 5 students visit us for a day, completing various experiments in our modern science laboratories and taking part in Duke of Edinburgh survival skills to celebrate our DofE Champion School status. This is a great opportunity for children to begin to familiarise themselves with transition staff, teachers and the QKS environment.
In September and October, don't miss our Open Evening and organised Tours of the School before the 31 October application deadline.
Parents are informed about their child's secondary school place on 1 March. From this point forward, there is a comprehensive Transition Programme to support both children and their parents. More information about this can be found under the 'Parents/New to QKS' section of the website.