QKS Careers
Careers Lead: Mrs Pip Kingston
Tel: 01539 743900
pip.kingston@queenkatherine.org
Twitter: @qkscareers
Welcome to our QKS Careers page.
Please scroll down to find the information you need to answer all your careers related questions.
If you require further information or would like to see additional material included on our careers page, please contact our Careers Lead, Mrs Kingston.
Our mission is to provide inspiration, information, advice and guidance, empowering students to make the best decisions about their future.
QKS Careers Strategy
Our new five-year Careers Strategy means that by 2023 we will have prepared a generation of QKS students to reach their full potential and find their true place in life, supported by amazing teachers, parents and employers in delivering an inspiring Careers programme.
QKS 2018-2023 Careers Strategy
QKS Careers Programme
Our programme for all students has two strands – inspiration and guidance.
Our objectives are to inspire, raise aspirations, be inclusive and focus on skills. We have lots of exciting events planned across all year groups throughout the 2018-19 year. The focus and frequency of events change as the students progress through the school.
QKS Careers Education Information and Guidance Curriculum 2019-20
The Gatsby Benchmarks of Good Career Guidance
The Good Career Guidance report published in 2014 by the Gatsby Charitable Foundation identified eight benchmarks that are the core dimensions of good careers and enterprise provision in schools.
The QKS Careers Programme is being delivered according to the Gatsby Benchmarks, which form a framework endorsed by the DfE.
Provider Access Policy
We offer open access to a range of education and training providers to access all pupils in Year 8 to Year 13 for the purpose of informing them about approved technical education qualifications or apprenticeships.
Measuring Impact
How we measure the impact of our Careers programme
National Citizen Service (NCS)
Parents and guardians – if there is one thing that your child should do this year, this is it! It is a great opportunity for all students in Years 11 and 12. It looks good on their CV, can count towards the Duke of Edinburgh's Award but most importantly is great fun.
QKS Partners
We could not inspire our students and raise their aspirations within the world of work without the support of our superb partners, employers and education providers.
Would you like to get involved?
If you feel that you or your company could contribute in some way to our Careers programme we would love to hear from you.
Whether this is speaking to a whole year group in assembly, assisting with mock-interviews, talking to smaller classroom groups about your area of expertise, becoming a student mentor or attending an informal lunchtime drop-in session, all sessions make a hugely positive difference to increasing our students' knowledge and experience.
The Careers & Enterprise Company are running a 'Give an Hour' campaign. Whether you are a small, medium or large business, we would like to invite you to give an hour and make a difference to the future careers choices that a young person makes. Click on the CEC link below to find out more about this concept, including Q&As. Alternatively, if you would like to work with us direct at QKS please contact us at careers@queenkatherine.org
National Careers Services
Get Careers advice now. Anyone 13 years or above can chat to a Careers Adviser online by clicking here.
Cumbria Careers Hub
QKS is one of 40 schools and colleges in Cumbria that form part of the Cumbria Careers Hub, one of only 20 Hubs across the UK.
The Careers Hub is a pilot programme delivered for the Department for Education that aims to test how increased collaborative working, sharing and scaling up best practice and continued evaluation against the Gatsby Benchmarks (indicators of high-quality careers and enterprise education) impacts on the quality of careers education and ultimately improves the range of outcomes for the young people in our local area.
This work is led and supported by Cumbria Local Enterprise Partnership in partnership with the Careers and Enterprise Company and is underpinned by a wide stakeholder base including employers, universities and training providers. The work forms part of the LEP's ambitions to create a genuine socio-economic strategy in which people and places are at the heart of economic growth as outlined in The Local Industrial Strategy. The Careers Hub will contribute to these ambitions and contribute to the delivery of the Careers Strategy for Cumbria.
The Careers & Enterprise Company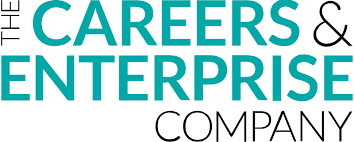 The CEC is passionate about achieving its mission to prepare and inspire young people for the fast-changing world of work.
Find out about the many ways that the CEC is supporting schools: Careers Hubs; Enterprise Advisers; Enterprise Co-ordinators; Give an Hour; Cornerstone employers and much more.
Click here for more information on the CEC
Labour Market Information
For current labour market information from the National Careers Service, click here
LMI for All is an online data portal which connects and standardises existing sources of high quality, reliable labour market information (LMI) with the aim of informing careers decisions.
Other useful career website & resources
SACU offers a great independent & impartial source of careers information to students, parents and teachers and has some great careers quizzes too!
How to become gives advise on how to start in many different careers.
Life after School, Sixth Form or College
University is not always the chosen pathway for all students.
There are still many exciting and varied options open to students. www.notgoingtouni.co.uk provides a wealth of information on apprenticeships, gap years, distance learning and employment.